OPTUM Tristate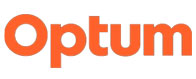 Commander Pierre A. Bruneau graduated magna cum laude from Tulane University in 1990 with a Bachelor of Science degree in Biology with a History minor.
In 1991 he entered Tulane University School of Medicine on the Military Health Professions Scholarship Program and earned a Doctor of Medicine degree in 1995. He began active naval service in 1995 as an intern in General Surgery at Naval Medical Center San Diego. After completing internship, he served with the Marines as the Battalion Surgeon for the 7th Communications Battalion in Okinawa, Japan from 1996-1997. This was followed by a two-year tour as a General Medical Officer onboard the USS John C. Stennis (CVN 74) where Commander Bruneau circumnavigated the globe became a shellback and earned his Surface Warfare Medical Department Officer pin. In 1999, he returned to Naval Medical Center San Diego (NMCSD) and completed the Orthopaedic Surgery residency in 2003.
Click here to know more about OPTUM Tristate.